Calm Your Social Anxiety
To Communicate Effectively
Are you one of the many people who suffer from social anxiety? It's not just the feeling of anxiousness you get going into an important job interview or meeting your fiancée's parents–that's natural and normal.  But if you suffer chronic anxiety that is quite intense, causing you to worry and doubt yourself when you are around other people, whether at home with family, at work, or on-the-go, you likely have social anxiety.
If you are single, when was the last time you took any action to date? Did you let your friends and family know you wanted to find a life partner or spouse? Did you sign up on a dating site or check out any singles groups for people who share your passions (e.g. tennis, hiking, concerts, theatre, travel, politics…) If not, why not? Does the thought of participating make you squirm? Do you feel a bit shaky inside? Does your stomach get tied up in knots?
In today's fast-paced, success-oriented, technology-driven environments, social media provides platforms for putting yourself out to the world in text, photos, videos, and blog posts.
Opportunities to develop relationships with strangers, potentially on the other side of the globe, who may share your interests or want to hear your opinions, or even hire your services, are rampant. And if you don't participate, not only are you missing out on those opportunities, but you are reinforcing your lack of self-confidence and self esteem by holding back. (Think about why you avoid Facetime or Skype, Youtube, Instagram and the
like.)
No wonder you get frustrated, angry, discouraged. Is it any wonder you develop limiting beliefs about your ability to attract new friends or colleagues, and to communicate with them effectively in social situations? If you stay mum, withdraw, or isolate, you are only reinforcing these negative emotions, attitudes, and behaviors, causing more social anxiety.
Clinical hypnosis is a brief-term form of relaxation therapy that enables you to calm your social anxiety and replace it with peaceful feelings of well being. Using hypnosis, you can develop more confident body language that actually makes you feel more confident. You can reframe your self-talk to encourage your speaking up and communicating more clearly, as well as being comfortable with pauses and silence.
Using hypnosis techniques, along with some cognitive behavioral therapy, you can take charge of your inner life and feel more in control of your thoughts and expressions around other people. Together we can get to the root of your problems and understand the impact early childhood experiences have had in causing your discomfort around other people.
I teach you anxiety reducing techniques that direct your subconscious mind, where positive change develops, to motivate you to take constructive actions on route to solutions.   These techniques implant in your subconscious nourishing, supportive suggestions that generate beliefs in your ability to just be yourself, to enjoy the company of others and to contribute to their enjoyment. As you gain confidence, worry less, and feel more in control, you expect positive outcomes in social situations.  As you start seeing results, you feel more encouraged and energetic, more motivated and eager to connect with others. With that mindset, you become willing to take the necessary constructive actions that lead to asserting yourself, listening more effectively, and attracting people whom you want to get to know and share life experiences with. You become familiar and comfortable with what it takes to engage with others without useless worrying and crippling anxiety.
Call For Help With Any Of These Issues
Anticipatory anxiety before social and business events
Feelings of dread and the desire to isolate
Nervousness and inability to concentrate
Problems communicating to others
Insomnia
Inability to manage stress
Excessive worry and self-doubt
Feeling inferior around others
Ways To Work Together
In-Office Sessions
Phone Sessions
Skype/FaceTime Sessions
Custom MP3 Audios
Each session includes a reinforcement MP3 audio file at no additional charge.
For more information, visit Mindworks Hypnotherapy
Contact Ellen at (310) 422-9913
or [email protected]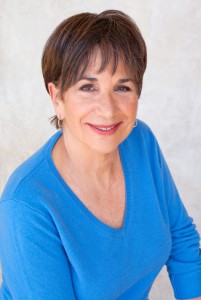 Meet Ellen
I am Ellen R. Coleman, former university professor in private practice for over fifteen years as a certified clinical hypnotherapist specializing in self-improvement and recovery from self-sabotage. My Los Angeles office is central to Santa Monica, Brentwood, Beverly Hills, and West Hollywood, CA.
I use hypnosis as a tool to help clients overcome their problems. It enables them to influence their subconscious mind, where positive change originates. Clients learn to redirect their thoughts, calm their emotions, and focus their attention on constructive action to resolve their problems.
Hypnosis can never be used to force anyone to act against his or her will. The subconscious mind will only accept those specific ideas, feelings, suggestions, memories, visualizations, and imagery that support the realization of their goals.
Since results vary from person to person, depending on motivation and use of the tools, success is not guaranteed.
Certified Clinical Hypnotherapist
Certification #AL011753
Member of
American Hypnosis Association

Get in Touch
---
Related MP3:
Testimonials*
"I turned to hypnotherapy to resolve anxiety after trying traditional therapy and feeling that I was not getting anywhere with that approach. Working with Ellen, I felt that I was constructively moving towards health. The things that I felt were missing in traditional therapy were evident in the work we did. I feel that I learned actual physical techniques for controlling anxiety. I was doing process work to achieve my goals rather than simply talking about them for a short time once a week.
Ellen's preparation for our sessions was insightful and intelligent. During session, she nurtured and coached me instead of merely listening. She applies a keen intuition and thus is able to conduct a richer conversation about the goals you wish to work on and the means to achieve them. I would recommend her as a true partner in attaining your therapeutic goals." *
– Guy W. Architect and Furniture Designer
---
"I have been going to Ellen Coleman for over three years. At this stage I consider her a friend.
When I first went to her I could not do very much with my right hand, arm, and shoulder. I was very bad with my right foot and leg.
I have found her to be a wonderful therapist. Through her patient work with me I have gained tremendously. Right now my right hand is open and flexible. I can do small things with it; for example, I can hold a pen, write my name, and carry light objects. I can also left my arm up high.
My right foot has improved a lot. I can walk for 45 minutes every morning, and lift my leg off the ground fairly high.
It takes time — a lot of time, but in waiting for the therapy to work we have to be patient. What Ellen Coleman does with me is unbelievable, and that's the truth." *
– Sister Danielle Rushe Rancho Palos Verde
---
"I made a great discovery during vacation. I decided to go back to school to get my teaching credential; I believe the hypnotherapy gave me the courage to do so! And the tapes you made for me have been great. *
– Julia M.
---
"I met Ellen Coleman at a time in my life when I was in the middle of a career change and had specific goals I needed to achieve to accomplish this. I was filled with fear, anxiety, and self-sabotage. I could not overcome these obstacles on my own. I had tried traditional therapy but did not see results, so I turned to hypnotherapy as a last resort. After researching hypnotherapists in the area, I chose Ellen because of a very positive conversation on the phone. *
Ellen demystifies the perception of hypnotherapy as some mysterious hocus pocus. She is committed to the highest ethical standards in her treatment, while being compassionate and generous at heart. She enjoys a genuine love for people and is determined to help. *
After each session with Ellen, I was confident and motivated. I was able to control my emotions and work towards my goals, meeting with success every time. I highly recommend treatment with Ellen in hypnotherapy for anyone who wants to make positive changes in their lives." *
– Carmelina Trichilo Certified Pilates Instructor
---
"I took a four week class with Ms. Coleman at the Santa Monica YMCA in Hypno-Fitness. She has a very pleasant voice and is very friendly. She was very articulate and informative regarding her techniques and practices, and provided excellent hand-outs which enabled us to follow along as she explained things and to understand the process.
I particularly valued her having people participate in each step of the progression of classes and her using volunteers to demonstrate the techniques she applies with clients in her private practice. She also explained self-hypnosis so well that it gave me confidence I could do this if I practiced.
I would recommend this program, or individual help with Ellen to anyone interested in bettering themselves or their behavior." *
– Ruthann Shanley Referee and Former Coach
---
"Being a client of Ellen Coleman has been a tremendously satisfying and rich experience for me. She is thoroughly professional, and deeply empathetic to the needs and feelings of her clients. My hypnosis sessions with Ellen have helped me enormously in many ways. Those around me regularly comment that I seem mentally and emotionally stronger than ever, with enhanced confidence and self esteem. Ellen's patience and guidance, and her very effective use of hypnosis, has helped me cope with a difficult emotional time in my life, that coincided with considerable career stress. With her help I have come through this period with flying colors, and am ready to take on life's challenges with renewed strength and vigor." *
– Shane Rodgers Investment Banker
---
*Disclaimer: while each testimonial is from a client for whom hypnotherapy worked well, there is no guarantee that it will have the same results for all clients.